Avail was launched

in 2017 by Daniel Hawkins, a medical device industry veteran with a passion for identifying gaps in healthcare—and a track record of successfully growing businesses that transform the status quo.
Each person on our leadership team shares a vision for accelerating healthcare innovation and removing barriers to collaboration in medicine, while bringing their own experience, expertise, and passion to Avail.
Daniel Hawkins is the founder and CEO of Avail Medsystems, a medical technology company creating a network where medical expertise sharing can occur between healthcare professionals and experts to and from the operating room anytime, anywhere. Over the past 30 years in the medical technology field, Daniel's mission has been to identify and close gaps that prevent patients from getting the best possible healthcare. He is an inventor on more than 160 patents and applications and has held roles in both large and emerging companies, including Advanced Cardiovascular Systems, Inc., Endologix, Restore Medical, EnteroMedics, and Intuitive Surgical. Daniel is a co-founder of Calibra Medical, acquired by Johnson & Johnson, and founder of Shockwave Medical, Inc. (NASDAQ: SWAV). Daniel has an MBA from Stanford University and a BS in Economics from The Wharton School of the University of Pennsylvania. Daniel has been honored three times by Goldman Sachs as one of its Top 100 Most Intriguing Entrepreneurs.
Ryan, a leader with 25 years of commercial and healthcare industry experience, serves as Avail's President. Before joining Avail, he held multiple executive positions. Most recently, Ryan ran Global Go-to-Market Strategy for Varian Multi-Disciplinary Oncology, a company offering Oncology-as-a-Service programs that bundle human and technical resources to support radiation oncology providers. Varian was acquired by Siemens Healthineers in 2021. Prior to Varian, he was the EVP of Growth and Innovation at Medfusion, a patient focused EHR company, where he launched the Data Services API business for the retrieval of patient driven health records which were later spun out, as Medfusion was acquired by NextGen. Previously Ryan was Regional VP, Enterprise Sales for Waystar/Zirmed, and he spent ten formative years at GE Healthcare in various leadership and direct contributor roles. Ryan completed the Advanced Management Program from The Tuck School of Business at Dartmouth and held his BA in Business/Corporate Communications from Western Kentucky University.
James, a technology executive with over 25 years of building enterprise and consumer software, hardware, and SaaS products, has led high-performing teams creating award-winning solutions in use today in millions of homes and offices. James was previously the Senior Vice President for Worldwide Engineering at TiVo, which recently merged with Xperi. Over his four years at TiVo, James focused on driving value and innovation to both enterprise customers and TiVo's direct consumers. Prior to TiVo, James held leading positions with Mediaroom, owned first by Microsoft and then by Ericsson. There, his most recent role was as Vice President, Product Development, TV Platforms. Earlier in his career, he co-founded Pipal Systems, which was acquired by Lucent. James holds a BSC in Aerospace Engineering with Honors from the University of Toronto.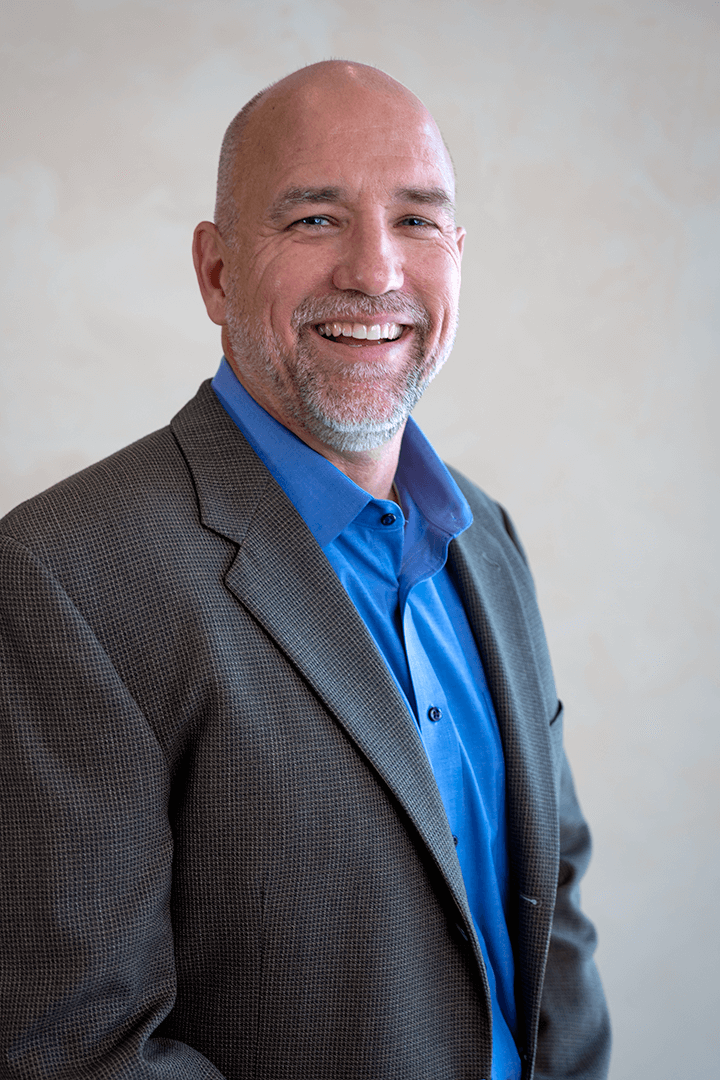 Steve has over 25 years of experience as a senior financial executive responsible for managing all aspects of finance, legal and human resources for privately and publicly held companies. Steve has built businesses from the ground up as well as helped to scale existing companies to the next level. Before joining Avail, Steve was the CFO at several venture-backed technology companies including Panzura, Cyphort, Edgewater Networks, Fanfare, RouteScience Technologies, and Atmosphere Networks. Prior to Atmosphere, Steve held a number of finance positions at Whitetree, Integrated Process Equipment Corporation, and KPMG. During his career, Steve has raised over $150 million in equity and debt from top-tier investors, guided several companies to successful exits, and established strong financial infrastructure to help grow and expand companies. Steve earned his bachelor's degree in business with a concentration in accounting from California Polytechnic State University in San Luis Obispo.
Jack has over 25 years of dynamic global expertise, including a depth of technical and general management leadership experience at Medtronic (MDT). He has an impressive track record of building high-performing teams and is known for his relentless focus on improving patient outcomes and delivering exceptional customer experience. From software-based solutions and implementations to innovative medical devices, Jack has led from concept to successful commercialization. He holds an M.S. in Management of Technology from the University of Minnesota as well as a B.S. in Mechanical Engineering from the University of Wisconsin.
VP, Corporate and Enterprise Sales
Jill is a commercial leader with nearly 20 years of proven success developing strategies and tactics that strengthen revenue, profit, and competitive market advantage for clients. Jill looks at clients through a consultative partnership lens and has significant experience building programs and supporting clients through the adoption of technology solutions that disrupt their prior clinical pathways. In her new role at Avail, she will lead the relationships with Avail's industry and largest, most strategic healthcare system clients, with a focus on supporting them through their efforts to standardize care, improve population health, reduce the cost of care, enhance the patient experience, and improve provider satisfaction. Prior to Avail, Jill was Executive, Strategic Clients at GE (GE). Other previous roles include Senior Director, Strategic Accounts at GE, Strategic Account Specialist at Roche (RHHBY), and Vice President of Business Development for SafeScan Imaging Services. As a tireless client advocate, Jill brings her passion for creating authentic, productive, and meaningful relationships while balancing the short-term business needs with long-term strategy. Jill holds her B.S. in Health Sciences from Purdue University.
Jay has over 25 years of medical device sales and sales management experience where he was responsible for building sales teams at high growth organizations to support expansion into new commercial markets. Prior to Avail, he was the VP of Sales for Vascular Insights, which was acquired by Merit Medical (MMSI). His previous companies also include Endologix (ELGX), Arterial Vascular Engineering (MDT), and AngioDynamics (ANGO). Jay holds a B.S. in Marketing from the University of Kentucky and lives in Scottsdale, Arizona with his wife and two daughters. 
Julie is a market development commercial leader that specializes in building strategic business plans that help companies and clients integrate new technologies into established healthcare workflows.  Julie specializes in helping organizations transform their market strategy to align with the needs of a market development product, device, or service.  Before joining Avail, she held multiple Vice President rotations in Global Marketing and Sales Operations for LifeWatch Services, a cardiac monitoring company.  Julie spent 5 years with GE Healthcare transforming a market development product ABUS (Automated Breast Ultrasound) into the standard of care for adjunctive dense breast screening in the Midwest.  Julie's passion for understanding the customer's needs helped her transform GE Healthcare's strategy from selling ABUS as standard capital equipment to partnering with the healthcare organization to build a new revenue generating service line.  Julie holds a B.S in Global Business from Arizona State University.
Our Board
At every successful company

you'll find an exceptional board. Avail is no exception. Complementing our leadership team and contributing significant expertise in finance, healthcare, and disruptive technology, meet the Avail Board of Directors.
Daniel has over 25 years of experience in executive management, marketing, product management and business development roles in both large and emerging medical device companies including Advanced Cardiovascular Systems, Inc. (ABT), Endologix (ELGX), Restore Medical (MDT) and EnteroMedics (ETRM) and Intuitive Surgical (ISRG). He is a Co-founder of Calibra Medical (JNJ) and Founder/CEO of Shockwave Medical (SWAV) where he led the company from concept to multiple regulatory approvals, built the company to 96 people, initiated commercialization in multiple countries and successfully raised over $100M. Daniel holds an MBA from Stanford, a B.S. in Economics from Wharton and is a named inventor on over 140 patents and applications including the foundational patents for both Calibra Medical and Shockwave Medical. In 2017, Daniel was honored by Goldman Sachs as one of its Top 100 Most Intriguing Entrepreneurs.
Peter co-founded Lux Capital with the idea that in order to have the biggest impact on the future, one should support the most scientifically and technologically ambitious ventures. Peter led Lux's investments in Auris Health (acquired by Johnson & Johnson (JNJ) for up to $6.05 billion, making it one of top 10 VC-backed private M&A transactions of all-time), Lux Research (acquired by Private Equity), Luxtera (acquired by Cisco (CSCO) for $660 million), and SiBEAM (acquired by Silicon Image (SIMG)). Current investments include Avail, Bright Machines, Everspin Technologies (MRAM), Flex Logix, Halo Neuroscience, Matterport, Ripcord, Transphorm, and Vium. In 2003, Peter led the spin-off of Lux Research. As its founding CEO, he helped build Lux Research into the leading emerging-technology research firm. Peter began his career at Lehman Brothers, where he worked in the firm's top-ranked Equity Research group. He was a Chancellor's Scholar and graduated cum laude from Syracuse University's Newhouse School, and was the Founding President of its first venture organization, Future Business Leaders and Entrepreneurs. He has been a guest on CNBC and Bloomberg TV, and speaker at Columbia, Cornell, MIT, Stanford, Yale, and the National Science Foundation.
Frederic H. Moll, M.D. is the Chief Development Officer for Johnson & Johnson (JNJ) Medical Devices Companies. Dr. Moll co-founded Auris where he served as its CEO before it was acquired by Johnson & Johnson. Prior to Auris, Dr. Moll was a founder of three public companies; Hansen Medical (HNSN), Restoration Robotics (HAIR) and Intuitive Surgical (ISRG). Prior to Intuitive, he served as a founder and medical director of Origin Medsystems, acquired by Eli Lily (LLY), and Endotherapeutics, acquired by United States Surgical. Dr. Moll is a distinguished and prolific medical device entrepreneur and has more than 20 years of medical device and high technology experience. He holds an MD from the University of Washington School of Medicine, an MS degree in Management from Stanford University's Sloan Program and a B.A. degree from the University of California at Berkeley.
Jay has extensive experience founding and funding healthcare companies. He is a Managing Director with De Novo Ventures and serves as a Lecturer in Management at the Stanford Graduate School of Business and Co-Director of the graduate class in Biodesign Innovation. He was founding CEO of Origin Medsystems, a venture funded medical technology start-up acquired by Eli Lilly & Company (LLY). After Lilly formed Guidant, he joined the Management Committee and served as President of several divisions, including the Minimally-Invasive Surgery Group and Heart Rhythm Technologies. He also co-founded Gynecare, which went public and was later acquired by Johnson & Johnson (JNJ). At Guidant, Jay formed and led Compass, Guidant's corporate business development and new ventures group, where he was directly involved in the acquisition of two public companies and led venture investments in fourteen companies including Impella (acquired by Abiomed (ABMD)) and Intuitive Surgical (ISRG). Prior to founding Origin, Jay held management positions in several start-ups, including Microgenics Corporation (acquired by Boehringer Mannheim), and was a consultant with McKinsey & Company (MTRX). He has served as a board member for both private and public MedTech companies and has been an active advisor and faculty member for the Kauffman Labs program that is dedicated to educating and training founders. Jay holds an MBA from Harvard Business School and an undergraduate degree from Stanford University.